There must be something about this Nasi Kandar stall, but everytime I come by, it won't disappoint me unless they are closed la. It was just that I had brought a client over to check out this place, since they can't accompany me to eat at Kin Kin, I sold him the idea of eating at Kudu's.
I remember the l
ast time I posted a review about this place
, I was assured by someone , that the food is priced reasonably. After my experience at Pelita KLCC, Rm110 for an unedible Fish head, I am scared liao. Anyways, not to be side tracked, I picked up a Duck Varuval dish, one fried fish and some bean sprouts and some lady's finger. As usual I'd drench my rice with mixed gravy.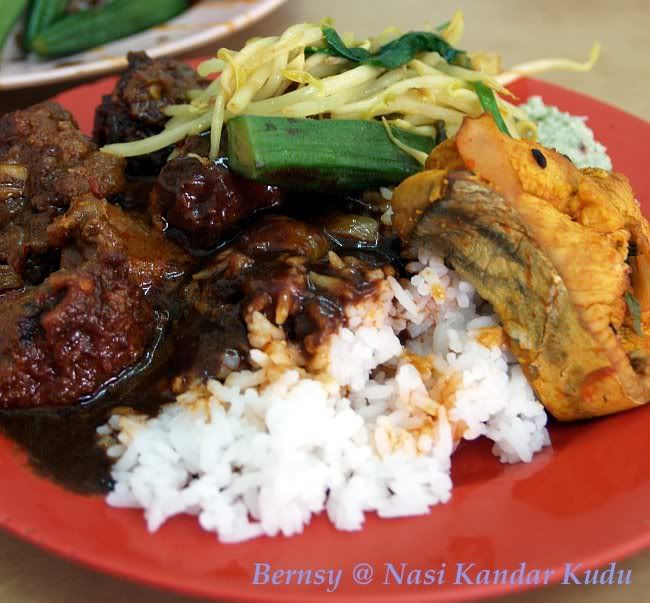 My friend on the other hand, went for a squid Curry, a fish and some lady's fingers.
Its nice, and its a must try place. I once asked my colleagues, if they'd walk past the restaurant one day, not knowing of its reputation, are they brave enough to try the food there ? 3 of them said, no... but after I brought them over, they were all amazed at how good the food tasted.
For map and address
click here