One major thing about Malaysian culture is that whenever someone is leaving, they always organise a farewell party in the form of a sit down dinner. If you are chinese like me, you are very likely to end up in many Chinese Restaurants. This is the first of many to come and just two weeks from the day we leave.

Pastor was first to ask us out for dinner. Although we have already had many sessions at our apartment (nye hehehe...), this dinner was with Pastor and family. We were looking for a place in PJ to eat and Pastor asked where do you want to go ? Immediately New Paris came up, and we ended up there.


First dish we got was Stir Fried Vegetables. Very green, and nice. Also a very decent sized serving.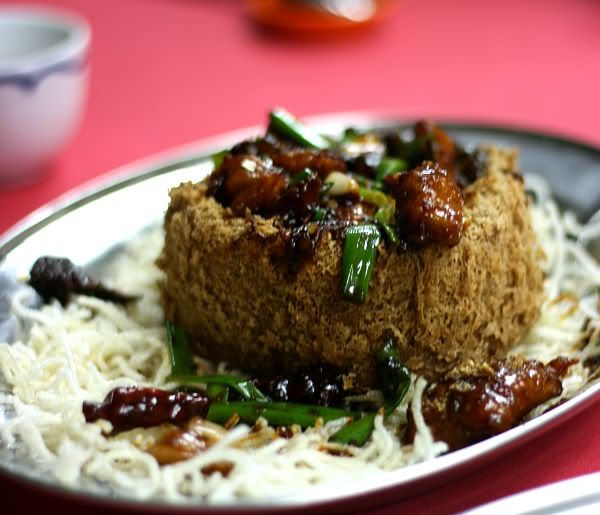 The yam basket was also nice. It has the usual deep fried beehoon base, a small yam basket, but the chicken that came with it was diced in bigger than usual cubes.

This steam fish was cooked just nice.

One of their specialty dishes over at Paris is this one. Watermelon chicken. Sweetish, and sourish, easily mistaken for pork and all. Its a nice dish and is a hit with most visitors at New Paris.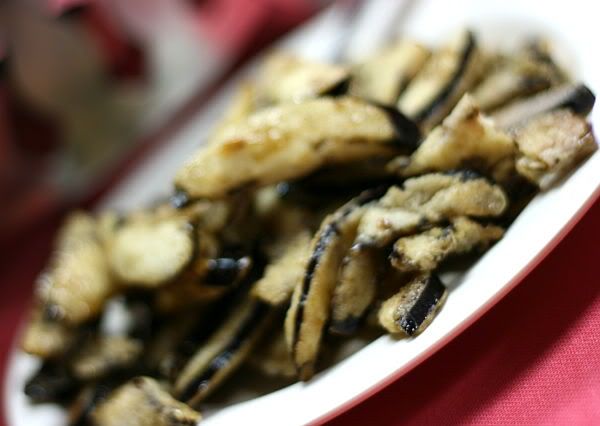 A late addition to whatever he ordered earlier was this Deep Fried Brinjal wedges. That would be how I desribe them. Really very nicely done and not too salty. A recommendation.

You know what really surprises me is how fast the food is served after ordering them. The food usually comes in less than 10 minutes (usually la ! ).

Address
62,64,66 Jalan SS2/72,
47300 Petaling Jaya
Selangor, Malaysia

Also read:
Saimatkong
Kampungboycitygal
3 meals