This was my first visit to Tanjung Tualang , located on the outskirts of Ipoh. We went back MIL's hometown to do the annual ching ming thingy, so I tagged along. Everything finished by 11am and we went back to Sayang's uncle punya rumah to rest abit before they brought us to Tanjung Tualang to have seafood.

There are so many Seafood restaurant at Tanjung Tualang, we actually went to the one, situated below a Persatuan Hokkien.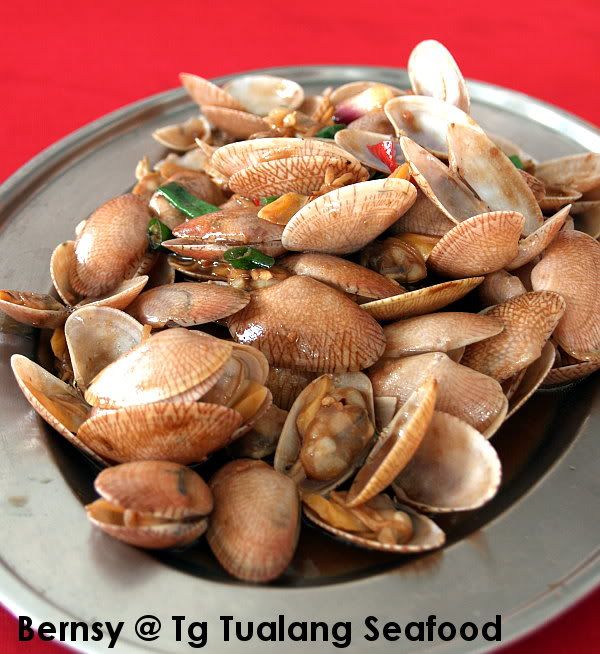 Tanjung Tualang is a small town but when it comes to their La La, there is nothing small about it. The Fried lala came and I dugged in, everything in there fresh and doesn't smell funny. That's like a plus point for anyone who loves lala. Most of their lala are cooked and is open.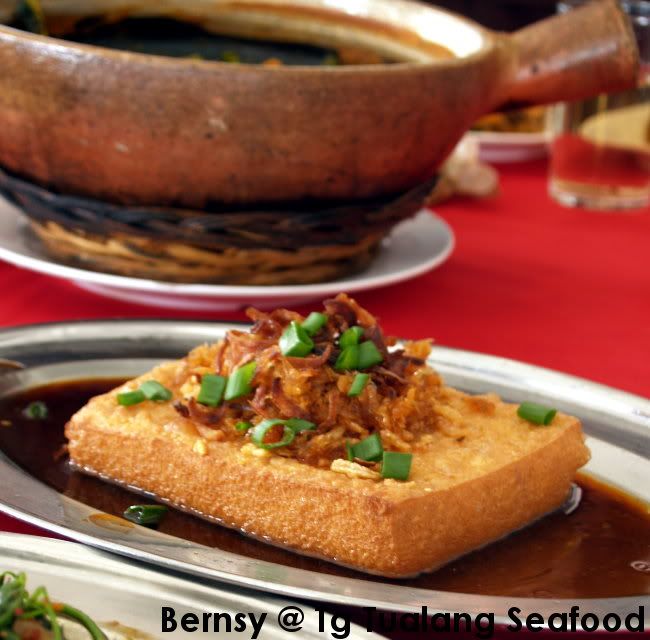 This is a version of their Fried tofu, which was quite simple. Crispy on the outside, and soft and white on the inside.


A vegetarian curry pot, with fresh crunchy vegs.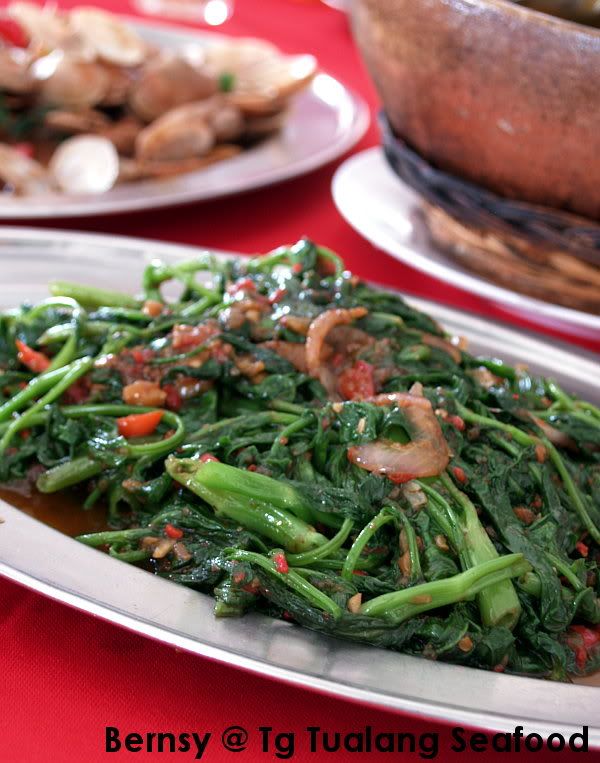 Kangkung belacan..


Fried Lai liu Har.... and their sweet and sourish dip.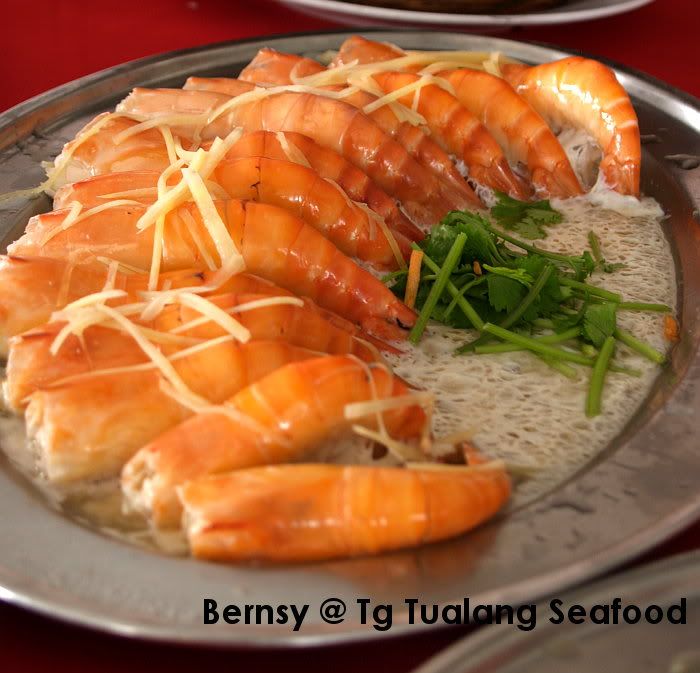 Their Signature Steamed Fresh Water Prawns.

The lunch was very nice. We had a lot to eat, the servings were very very generous. The seafood was all super fresh as if, just caught and cooked on the spot. The lala was clean, no smell, the prawns were tangy and fresh.

Even the vegetables were nicer than those found locally here in KL.

So after lunch we drove back to KL via the coastal road, which took us an additional 2 hours to get back. Very tiring to drive, but the little towns we passed provided much needed entertainment during the drive.