That day after we finished a rushed visit at Seaworld, my cousin brought us to try out this fish market, practically just a short drive from Seaworld. It was my first experience of such kind, ie visiting a fish market and ordering fresh seafood from it.


So I took the Nikon D80 (one magnificent piece of equipment) and started snapping. Just set it on Shutter Priority and Auto WB, everything seems to jalan fine. Unlike the E300 I am using right now. Ok, enough bitching, back to the food.


I found this place quite an experience, because the fish they have, I don't remember seeing them anywhere before. Then they have cooked prawns (or they actually call them shrimps) not sure.


Wow, that was a nice lobster sitting around in the ice, waiting to be bought. Anyone know where in Malaysia got fish market like this ?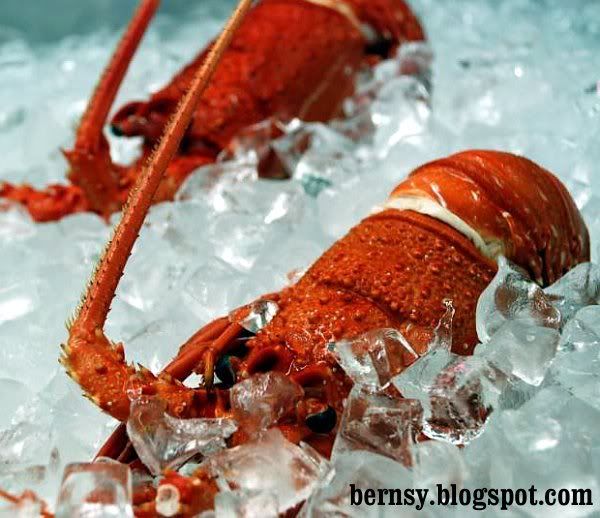 After looking at the seafood, we went for the real cooked stuff. We ordered fish and chips, fried calamari and chips for lunch. The servings were quite moderate, not really huge like those you get in most eateries you can find in the US. We also got a bottle of Ginger Ale (Saxby's, can find in Giant/Cold Storage) and Orange Juice to accompany our lunch.




To sum up, my first Seafood experience at this fish market was okay. The fish wasn't that great, because I expected something else. Its fresh, no doubt. Other than the freshness, I have nothing to say about deep fried fish. It was tasteless (maybe because the fish memang is tasteless wan)...

Everything deep fried, no skill in cooking... but looking at the prices at the board above, better don't complain so much. Why ? Because its Cheap !!!


120 Seaworld Drv
Main Beach, 4217
Phone:
07 5591 7747
Also see:
FungYong's Lunch
Reviews at TotalTravel