I was on a business trip up to Kuantan, and while driving up to Kuantan, my colleague and I had 3 hourse to decide, stay in Kuantan town or Cherating ? After almost reaching Gambang, we impulsively decided, Cherating la.. cheaper seafood there... hohoho....

We reached Cherating after dark, and at night, we mostly drove around in dimly lit streets around Cherating Beach, looking for a nice place that serves Seefood, something that is appropriate for my diet, see food diet... and also bought a whole bunch of Ikan Satay and Keropok ikan and udang from those road side stalls along the highway, from Cherating to Chukai.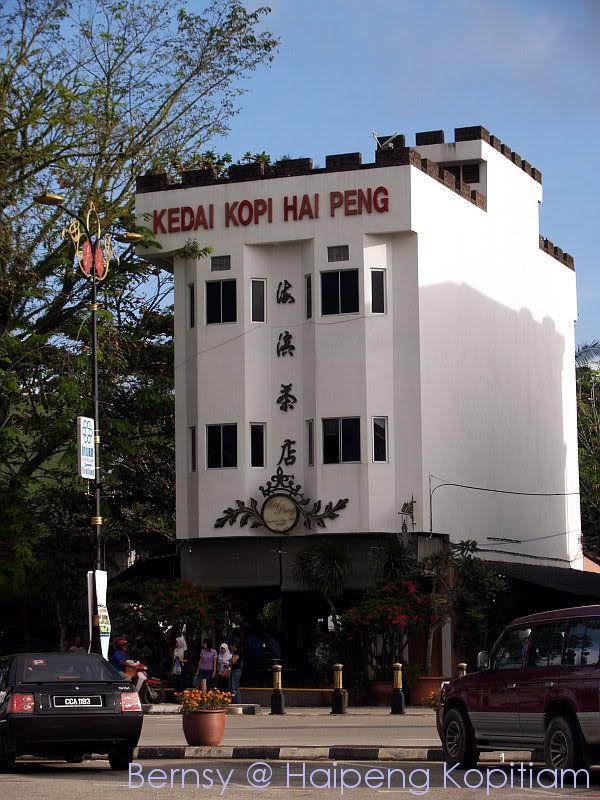 I must have been to the Kuantan branch before, but my colleague who was a bit blur blur, told me, in Chukai town got one Kopitiam very nice wan... so I asked, is it Hai Peng ? He said dunno wo... so we drove to Chukai town lo.... upon reaching Chukai town in the district of Kemaman, you can't miss this collosal sign that says, Kedai Kopi Hai Peng... and upon seeing that sign, I immediately recognize this building from Anneh's Blog , ah... this must be it, we have reached our destination..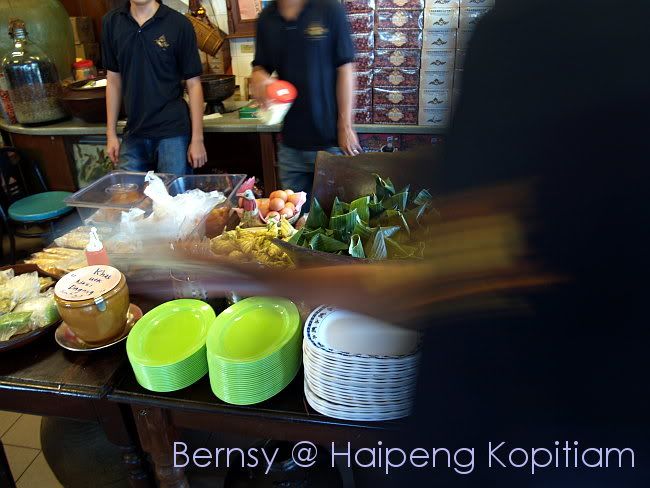 As we walked in, I had to scout and see what other people are eating. Most people there look like they work around the area, and come here for their breakfast before punching in for work.


The most impressive item I ordered that morning was their toast. Its toast with majerine, and kaya , almost like any other toast served by any other kopitiams we can find in KL, except.... that their bread is not made of air..... its a piece of solid Hainanese bread the way it should be served...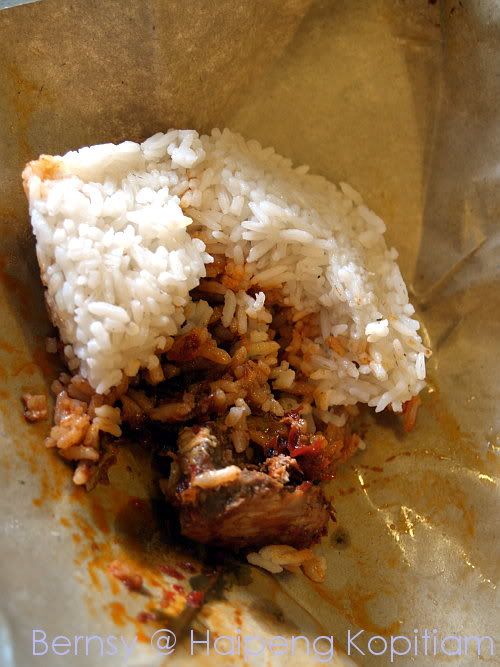 I also had to try their Nasi Lemak which look absolutely delicious.. .....


Thats their Nasi Dagang, some sort of glutinous rice, served with Ikan Tongkol (really fresh ones), and a simple packet of fried bee hoon for breakfast. The Nasi Dagang was out of this world, because of the freshness of its fish, otherwise, its just a delicious packet of rice. Their beehoon was nothing to shout about, but still packs in a little oomph because of their special sambal used.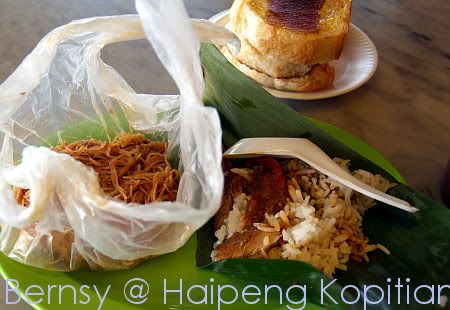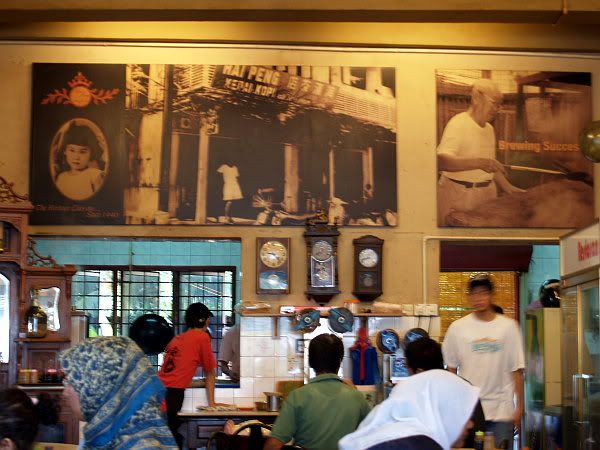 I really thought , this place is cool. It gives you a real old school kopitiam feel when you are sitting inside, its like reliving the good old Grandfather story days la.... Their coffee is like extra kau one, but taste wise, it can be very subjective. I brought back half a kilo of their coffee powder and found out that it stains my coffee plunger much more than the normal gourmet coffee and white coffee, and is less aromatic, slightly more oily than the normal AIk Cheong Kopi O, and definitely not very sourish....



Red Mummy
Food4Thot
Headsteadi
Masak-Masak