One fine day, after a tiresome day at work, I got home and to my delight, I saw three boxes of JCO on the dining table. After having heard so much about JCO being the original Indonesian Donut Chain. Big Apple being the copykat.

Mom and dad, said the line was very long but they were determined to bring some donuts back home....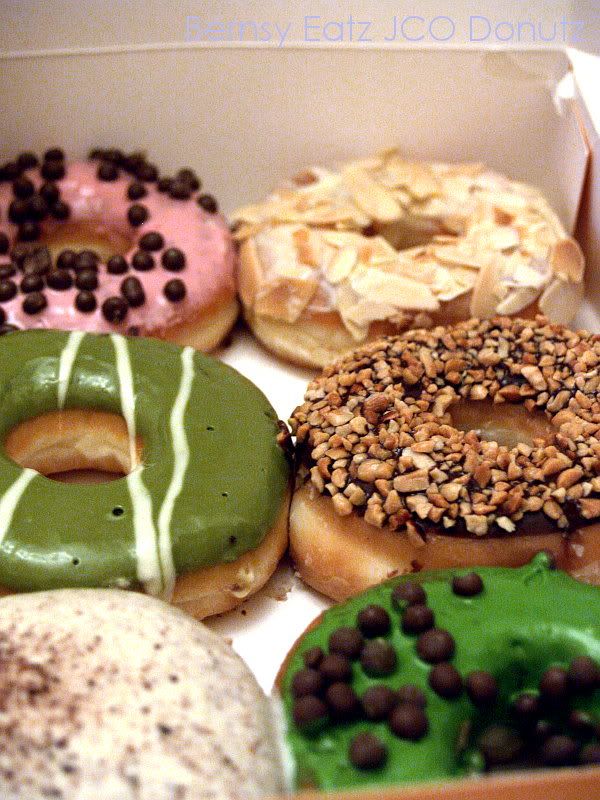 If you can only see the resemblance in how they make it, the colors they provide, and the flavours. The only difference I can make out is the pastry, or the donut itself. I find Big Apple's pastry a little big more fluffier / and softer as compared to J CO's Donuts.



So after you leave these donuts overnight, I think the J Co has better staying power than the Big Apple donuts. J CO's donuts has better staying power, and tastes close to its original form, after being reheated in the microwave.

Big Apple's just become too soft.... So if you're going to eat your donuts fresh and warm, Big Apple definitely nicer. But if you want to tapau and leave those donuts overnight, the JCO ones are definitely better.

Whatever said and done, Big Apple is now easier to get than J Co's. Big Apple has opened at The Gardens, Tesco Cheras, and soon, in Desa Park City too....

J. Co Donuts & Coffee
Lot 1.05.00
First Floor
The Pavilion
Kuala Lumpur

Also read:

teckiee
Narrowband
KYate @ J CO also
Masak-masak