Talk about wanting to do something and actually doing it only after 1 year. I have always wanted to write about this Sri Nirwana Maju banana leaf restaurant. It has always been regarded as one of the better places to go for Banana Leaf, although I it might not be the cheapest.


This visit is a first for me in 2008, and surprisingly the first ever visit for Sayang to this restaurant. I mean we have dropped by at Saravanan Bhavan but not to this place. So as usual all banana leaf meals begin with, is the standard vegetarian meal. I think it costs RM5 or something like that, with unlimited rice, and vege. The deep fried bitter gourd on the right most, was on top form that night, it tasted totally out of this world, so naturally I asked for more during the meal.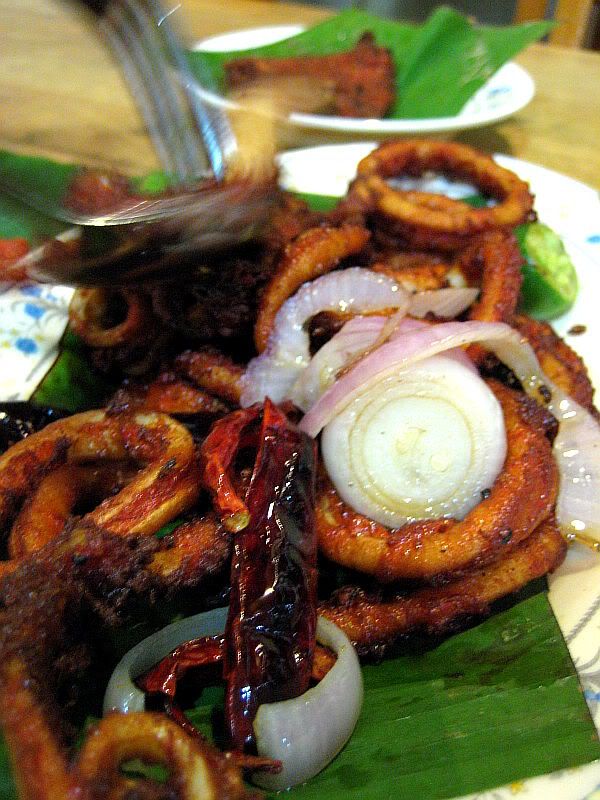 We also asked for Sotong Goreng, which was made just nice. The marinate was aromatic, and forms a thin layer of flavouring onto the squid, which otherwise would have tasted like nothing. This was a great dish, deep fried, squid wasn't hard, and it tasted great.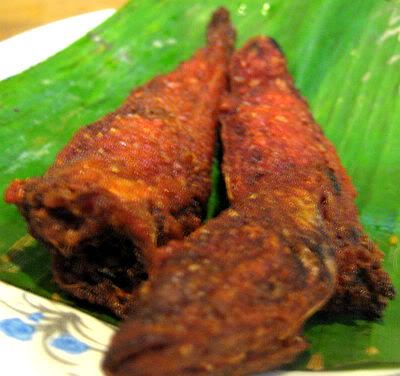 We also tried their Fried Balos fish, Rm2 for a small piece each. It was quite alright.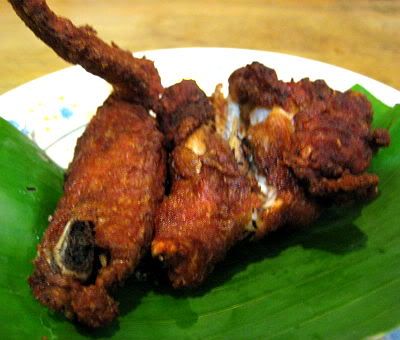 Their fried chicken was so so, and nothing really much to shout about.

Overall I found this place to be quite alright, the food is good, service is fast. It can get quite pack during dinner hours, and you might have to wait for a place to seat. Now that can be quite a turn off. However, having said that, the reason why people come in droves is that this place serve some really nice banana leaf rice.

Also read:

Lyrical Lemongrass Visit
Kiasu's Visit

Sri Nirwana Maju
Address: 43, Jalan Telawi 3,
Bangsar Baru, 59100 KL.

Telephone: 03-2287 8445