This must be the latest addition to The Curve's already long list of reastaurants. Althought I am not sure if the Apartment is newer or not, we noticed this place the day we went buy donuts at the Big Apple.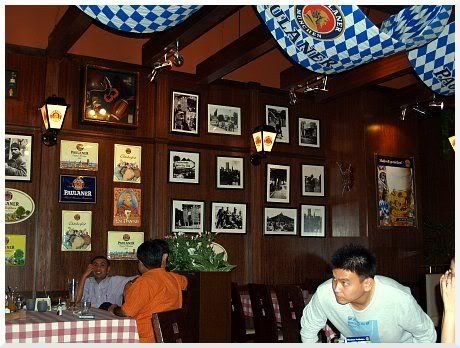 We started of with Salad, anticipating a big serving of knuckles, Sayang and I shared the salad. It was something new for me, as this salad has got cripsy pork skin ( I think) in it, and the rest of the vege tasted like traditional ulam... kekekek.. but of course you wont find ulam with pork next to it la...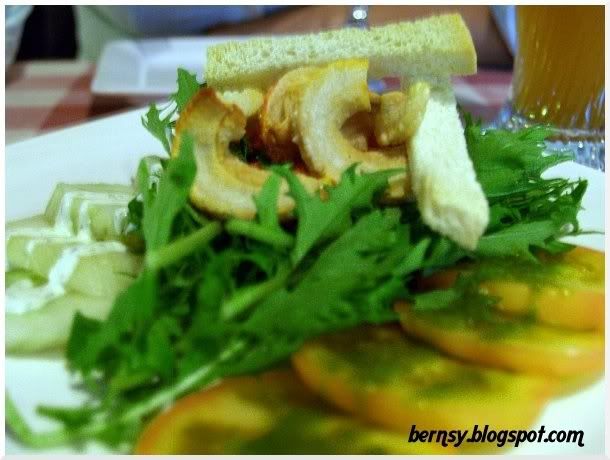 The knuckle came and I thought, I might have seen a bigger serving of pork knuckle somewhere before (Deutche Haus, Changkat Bkt Bintang to be exact). Size abit smaller, but tastewise, I think its consistent with the other outlets that sell them pork knuckles. I haven't tried Mr Ho's version of this dish though.



Luckilly we had Ze Beers, Paulaner. One pint of dark Paulaner, and one pint of Light Paulaner. The Beers were excellent mine you, and won't mind returning for just the beers. I know they also have a variety of sausages that they serve, which I thought, we could probably shop at Cold Storage one of these Sundays and grill them ourselves....



Directions to this place.. the place is located behind TGIF at the Curve. So walk towards Big Apple and when you see big apple Donuts, look around, you should be able to find this place.

Would like to come back, but Sayang will complain , I eat too much eat or something like that... kekekeke..